Wedding Party Flowers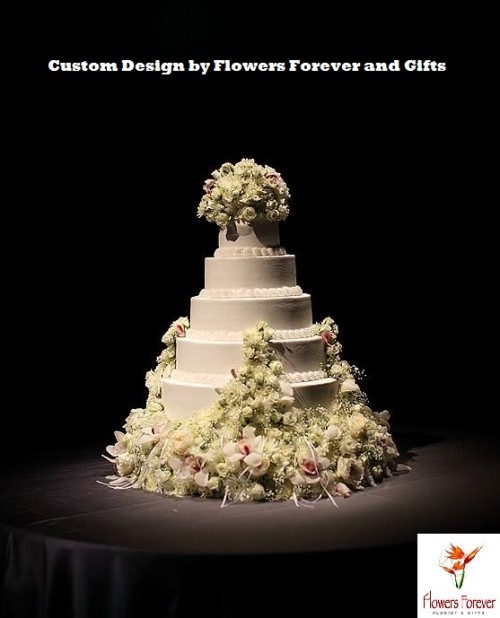 This spectactular wedding cake consists of pink spray roses, white spray roses, baby's breath, white cymbidium orchids with pink throat, white cushion mums, white garden roses with pink centers, and satin ribbon party favors for brides maids.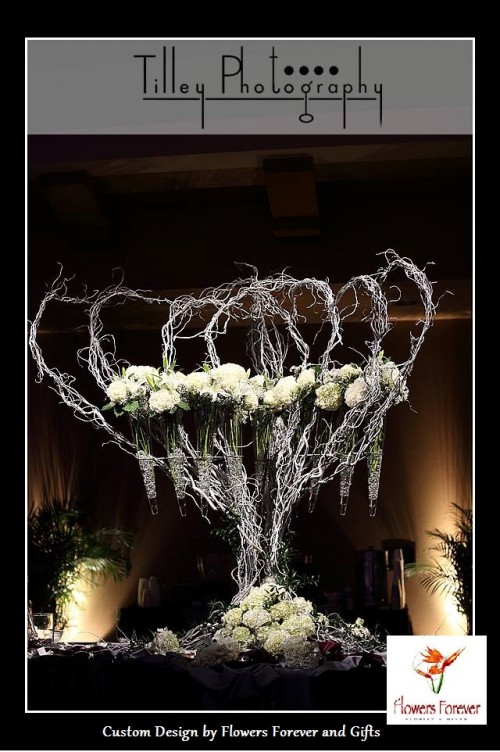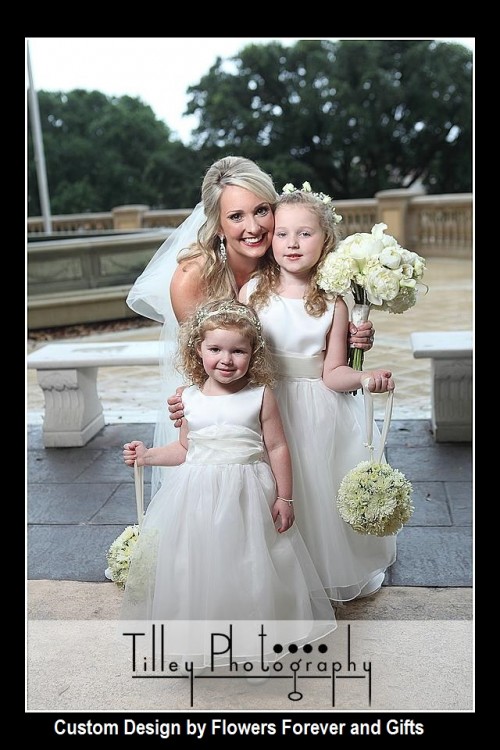 At this exciting and hectic time, relax and trust the team of professionals at Flowers Forever & Gifts to help you choose a bouquet that's just right for you!

With our talent, training and experience, we will bring your special day to life... with lush classic and traditional bouquets or more modern, cutting-edge styles in bridal and wedding flower designs.

Our consultants will help you select and create a floral statement the perfectly complements your dress and personality. Browse our beautiful selection of wedding and bridal bouquets.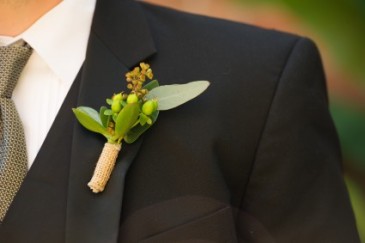 Beautiful Boutonnieres ~ Take cues from the bridal bouquet when selecting flowers for boutonnieres. Incorporate a few of the same flowers and similar colors to tie the floral pieces together.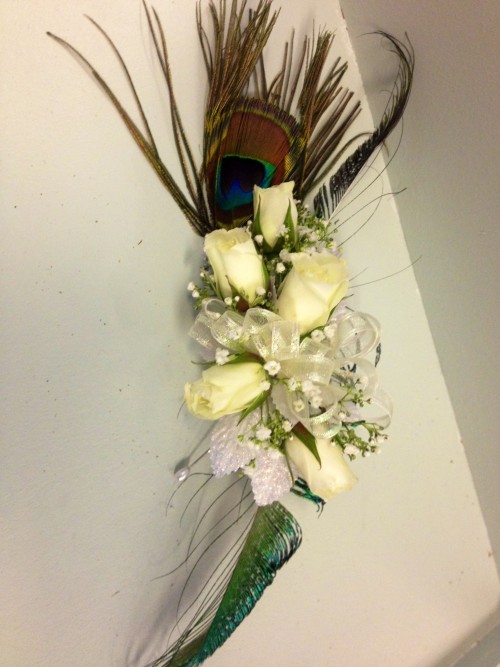 Special Corsages ~ Choose a corsage that best represents the woman who will be wearing it. Corsages are usually worn by the mothers and grandmothers of the bride and groom and can be made in many different styles with many different types of flowers.